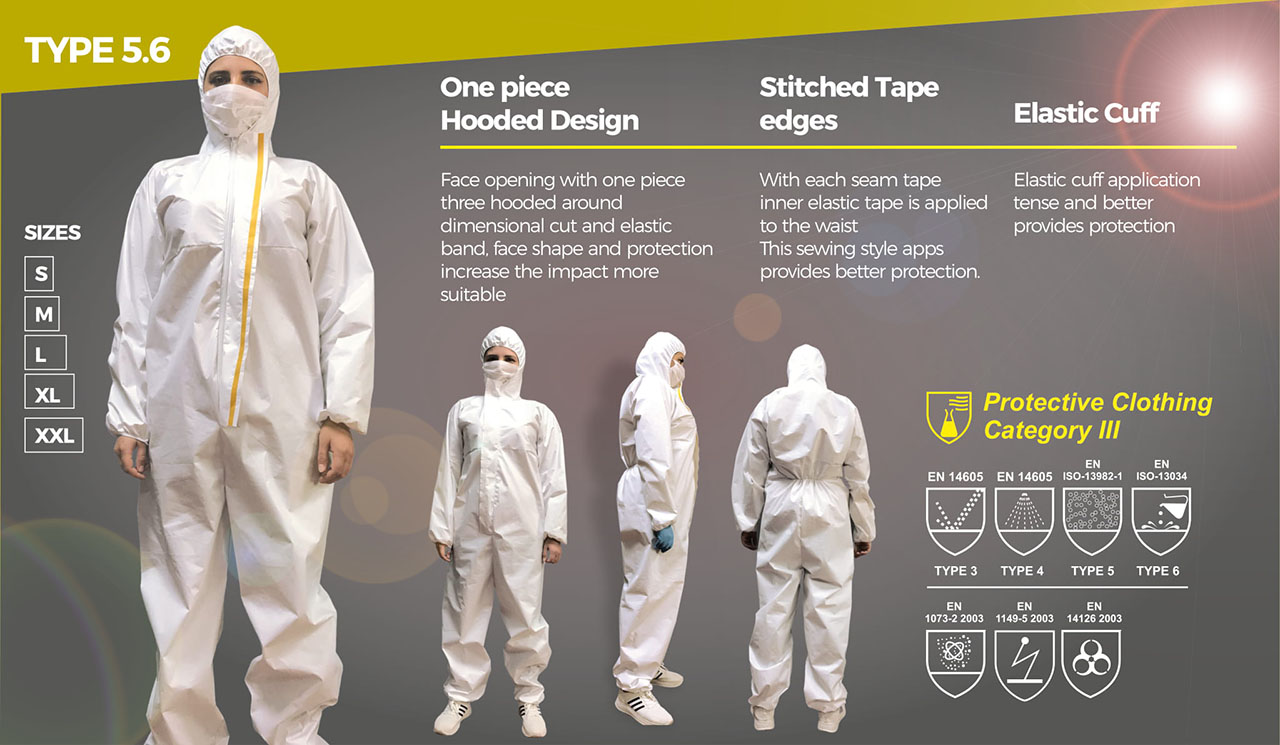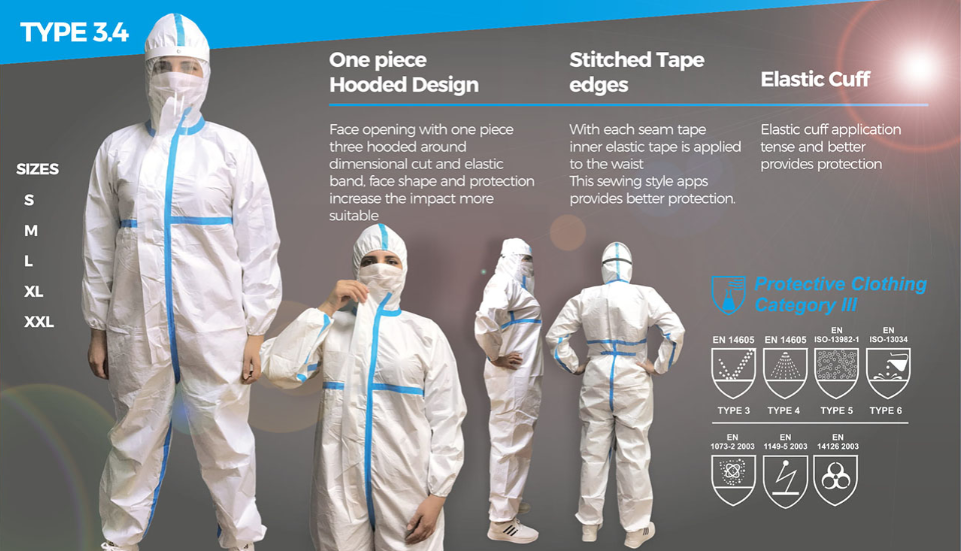 Protective Medical Coverall
Disposable Standard Coverall manufactured by Estilo with Type 6 Standard EN 14126, with hood, frontal zipper covered by flap and adhesive tape in full length, elasticated cuff, hood, ankle, Fabric: 100% PP laminated with PE.
Hospital and healthcare applications – protection against blood-borne biological intrusion / pathogens.
Removal of asbestos from enclosed spaces.
Asbestos removal and handling.
Protection against light spraying with low-risk liquid chemicals and dangerous solid particles.
The application requires protection against more intense splashing and against liquid chemicals (Type 6).
Application for clean operations (possible additional cleaning) – stitches glued with tape eliminate the risk of contamination by penetrating through the stitches.
In sizes S, M, L, XL, XXL, 3XL, 4XL. Unisize (XL) always in stock. Other sizes on request. 95% customers choose Unisize.
One truck includes 790 boxes (each containing  50 separately packed coveralls) which is 39500 pieces.
Warehouse location: Bratislava, Slovakia (Country of origin Turkey)

Product Features:
• Category III
• PE Laminated Cloth base Coverall
• Exceptional Design and comfort
• Overall ergonomic shape for a perfect fit
and protection when moving
• Antistatic

Model No: ES6124
Standard: Type 6 En 14126
Trademark: ESTİLO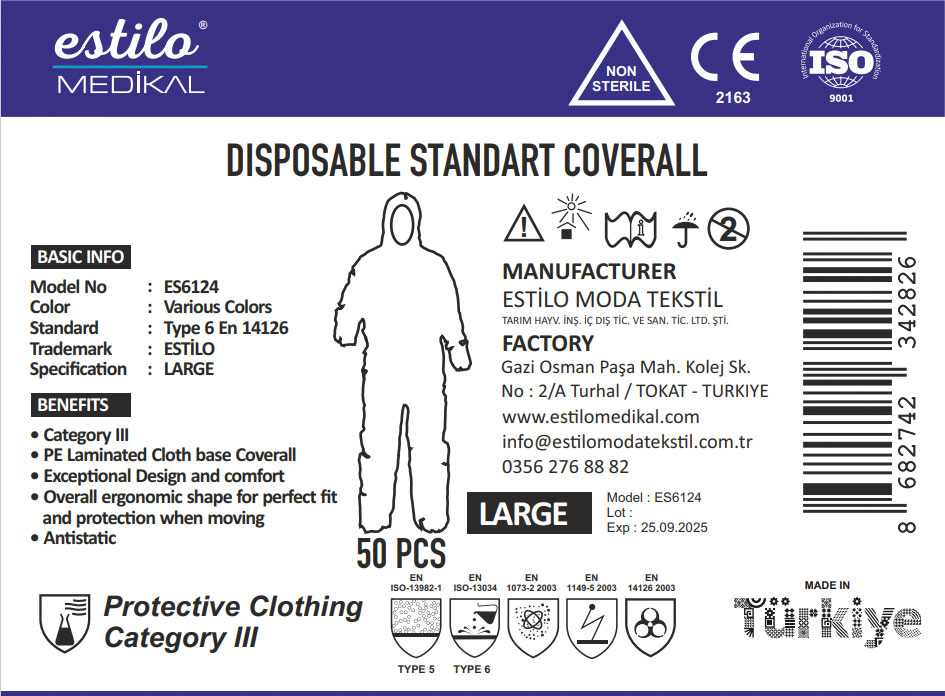 Amount
Price

Typ 5.6.

Price

Typ 3.4.

Delivery
Payment

One truck

39500 Coveralls

(790 boxes) 

3.43€ /  Coverall

4.43€ /  Coveral

FREE

3-7 days by truck 

Pay AFTER the truck will arrive to your warehouse

5.000 – 30.000 Coveralls

3.90€ / Coverall

4.90€ / Coverall

DHL or GLS

price calculated based on weight

Before

shipment

1.000 – 5.000 Coveralls

4.45€ / Coverall

5.45€ / Coverall

DHL or GLS

price calculated based on weight

Before

shipment

50 Coveralls

(1 box)

4.90€ /  Coverall

5.90€ /  Coverall

DHL or GLS

price calculated based on weight

Before

shipment
* Prices are without VAT